WHERE THE WOOD COMES FROM
Sandtown Millworks furniture is built from salvaged wood, recovered during the demolition of Baltimore buildings.
Much of Baltimore was built in the late 1800's and early 1900's, when old-growth pine was used as structural lumber. Wood came from the American Southeast, where the forests were harvested intensely until one day the wood ran out. Less than 2% of those original forests exist today.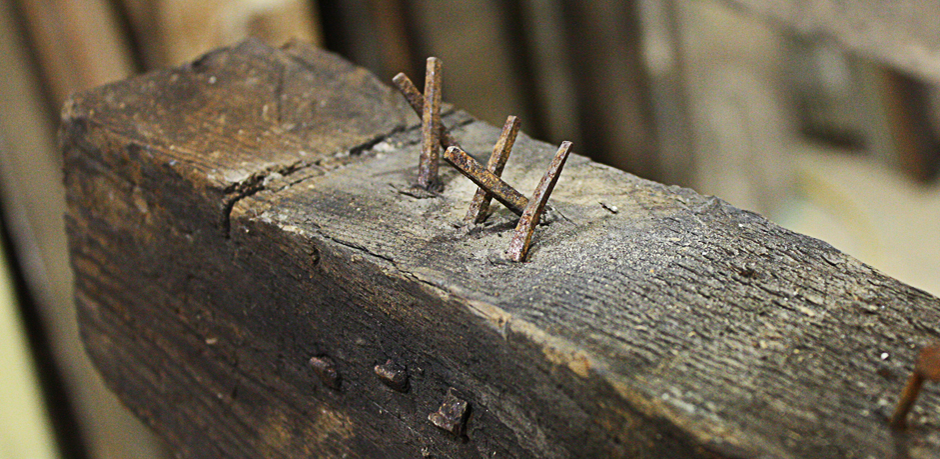 When these Baltimore buildings are demolished or rehabbed, the old structural lumber is often replaced. It comes out sturdy and beautiful, rich with original sawmarks, nailholes, nicks and notches, exuding history and character. Far too frequently it ends up in a dumpster.
The thought of that beautiful old wood rotting in a landfill makes us sick.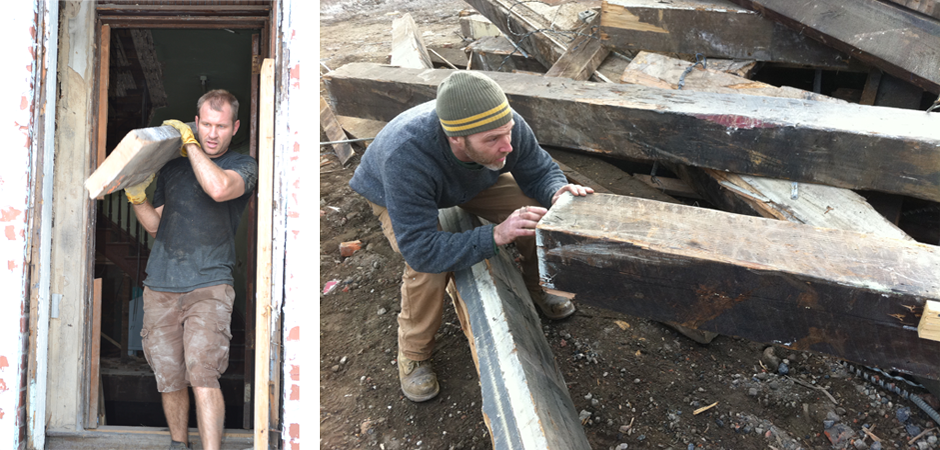 We salvage the joists that hold up the floors, the studs that hold up the walls and the roof boards from under the tar roof. We even save the lath from behind plaster walls. We haul that lumber to our woodshop in Baltimore and use it to build Sandtown Millworks furniture.
THE
EMBLEM
When we know the address of the building where the wood came from, we machine a pewter emblem bearing the address of that original building, commemorating the history of this beautiful old wood.